Mocha Chai Laboratories re-opens its studio – Singapore's first fully integrated digital film lab that offers DCI-standard compliant solutions – at Oxley BizHub, a commercial development in the Ubi district. The new studio introduces two exciting new concepts that are set to shake up the local media landscape – Singapore's first and only Dolby Atmos dubbing theatre and BREWERY by Mocha Chai Laboratories, a co-working creative space designed for the freelance media community.
First Dolby Atmos Dubbing Stage in Singapore
Gone are the days when Singaporean filmmakers had to travel to other countries such as Thailand and Hong Kong just to have their final picture grade and cinema sound mix properly done.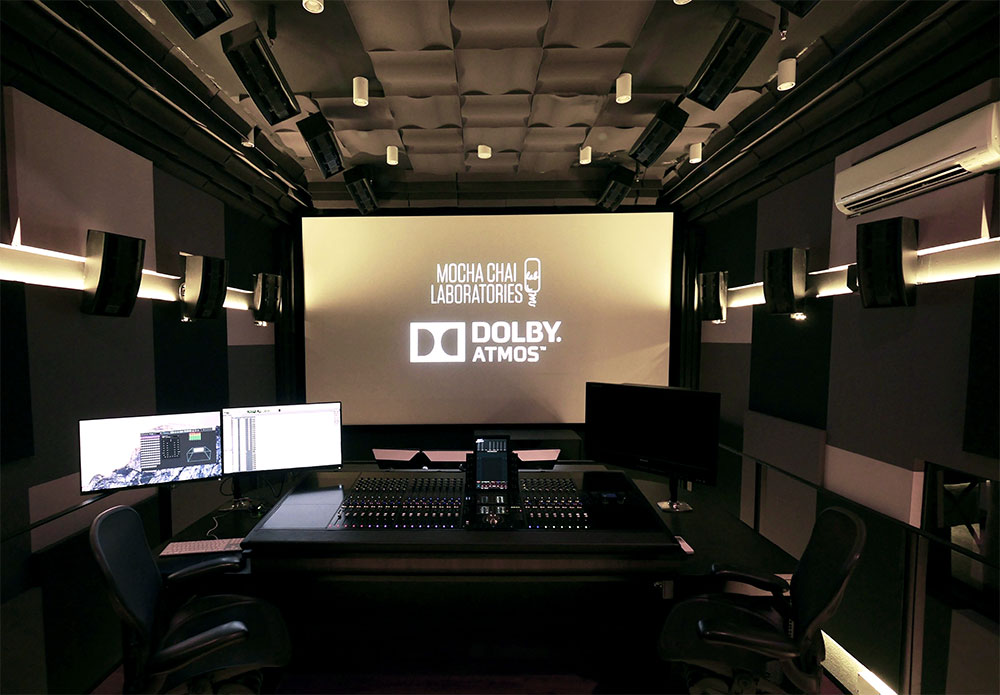 With their new Dolby Atmos dubbing theatre – the first of its kind in Singapore – Mocha Chai Laboratories is now offering the local media industry a choice to have their film finished and ready for the cinema of the future in compliance with globally recognised standards – all in a one stop shop.
Engineered for the future of cinema, the dubbing theatre is decked out with all the trappings of Dolby Atmos that allow filmmakers to break away from the traditional 'channel-based' connotations of surround sound, and instead – by approaching sound as dynamic 'objects' – pan them through an array of speakers placed around and above the audience with utmost precision.
"Dolby is excited to work with Mocha Chai Laboratories to bring filmmakers in the South East Asia region amazing new capabilities to tell their stories," said Pankaj Kedia, Managing Director of Dolby (India, South East Asia, Australia and New Zealand). "With Dolby Atmos, filmmakers will find new creative freedom to tell their stories and deliver the full impact of their artistic intent to the moviegoers."
It is the first Dolby Atmos stage in the world to utilize Christie® Vive Audio, a world-class cinema audio system – known for delivering a truly rich, dynamic, and detailed sound – designed for today's DCI-compliant content.
"Christie Vive Audio is a complete solution which is purpose-built to bring premium cinema sound to any theatre, combining the superior performance of planar ribbon drivers with our line array loudspeaker design, and matches them with powerful Class D amplification. We are proud and delighted that Mocha Chai Laboratories has chosen Vive Audio for its state-of-the-art dubbing theatre, and is the world's first Dolby ATMOS-equipped post-production facility to deploy our leading-edge cinema sound solution. With its capability in supporting all leading cinema audio formats, Vive Audio brings a new level of realism to movies and represents the next evolution of cinema sound." – Mr Han Kim, General Manager of Christie Singapore.
The dubbing theatre is also equipped with the latest DaVinci Resolve control surface; a modular Avid S6 M40 console; a 5m wide screen projection using Barco's 2K digital cinema projector; and a Sony BVM-X300 OLED Monitor that lends itself to stunning 4K HDR pictures with a million-to-one contrast ratio and an expansive gamut of colours.
Dolby Atmos is the latest milestone in cinema sound that is taking over the world by storm, with all major Hollywood studios, countless international distributors, and over 450 titles worldwide already adopting the format.
BREWERY by Mocha Chai Laboratories 
BREWERY by Mocha Chai Laboratories is a co-working creative space designed for the freelance media community.
Built around the concept of "We Brew Ideas", Mocha Chai Laboratories envisions for BREWERY to be a space where creative types can use to expand their horizons.
"As filmmakers ourselves, we've noticed a rising demand amongst the media industry for a conducive space where they can just hang out and work on their screenplays," says founder Chai Yee Wei. "With BREWERY," he adds, "we've created a co-working space with a creative audience in mind, that is only limited by imagination."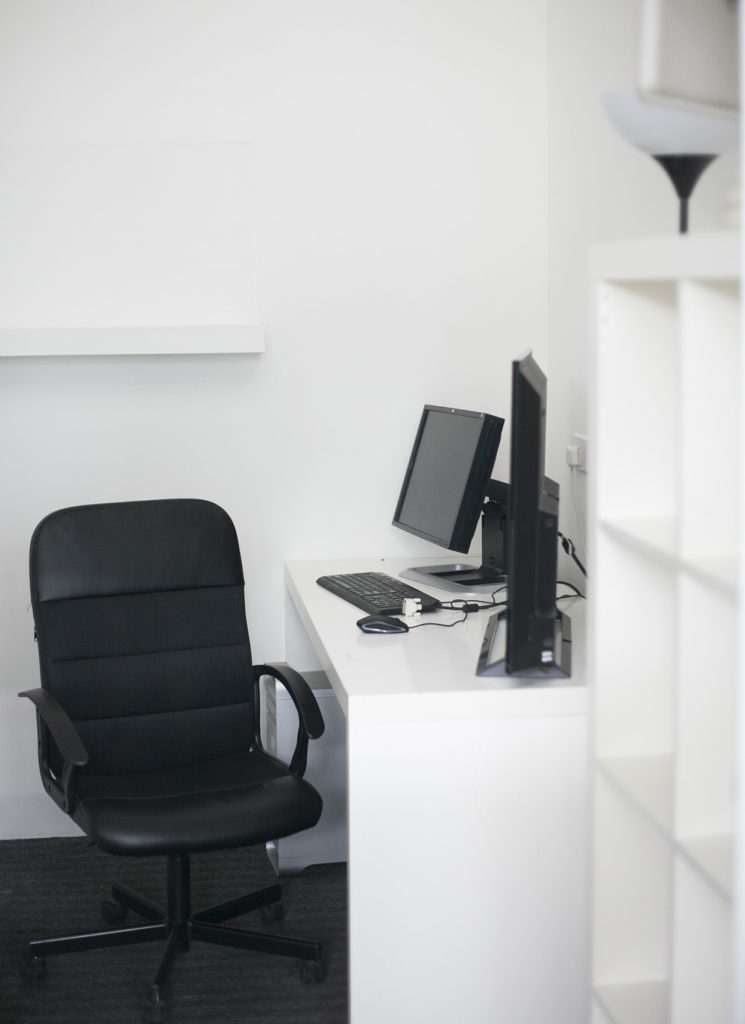 BREWERY features 5 private editing rooms installed with the latest post production hardware and software for rent, either on a daily or monthly basis.
Upon entering the space, guests are immediately greeted by an open shared conference area – equipped with a projection screen and sound system – perfect for hosting workshops, master classes, brainstorming sessions, and product launches, among a host of other uses, thanks to its versatile design.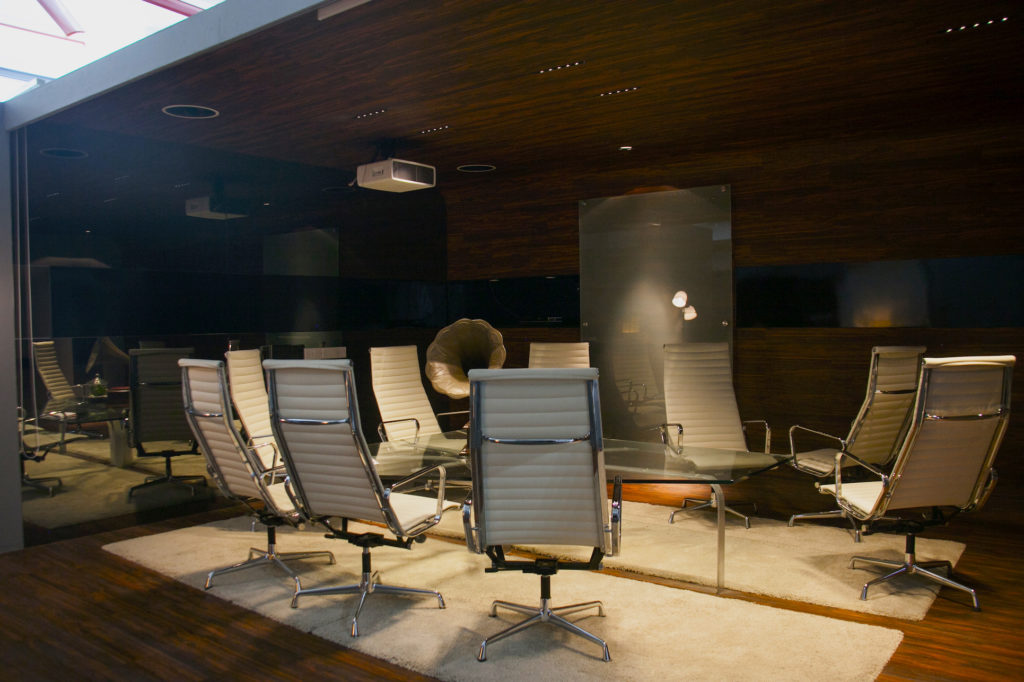 There is also a large production room illuminated by floor-to-ceiling windows that can be rented out as a short-term production office or meeting room.
The experience is complete with amenities such as a shared pantry – complete with a fridge and coffee machine – that operates on an honour system, wireless internet, 24-hour access, as well as access to the building's gym and swimming pool facilities.
Prices begin at $180/day or $1,299/month for a fully-equipped private editing room, along with the aforementioned amenities included. The large production room can be rented at $1,999/month, while the shared conference area is available for hourly-block rentals at $80/hour.
Open seven days a week, 24 hours a day.
65 Ubi Road 1, Oxley Bizhub #02-82, Singapore 408729. For rental enquiries, please call +65 6773 6360 or email contactus@mochachailab.com. Visit www.mochachailab.com for more information.
---
MOCHA CHAI LABORATORIES
Established in 2013, Mocha Chai Laboratories (MCL) is the premier go-to digitail film lab that first brought Digital Cinema Packages-related services to the Singapore media industry. Always at the cutting-edge, MCL offers a Dolby Atmos-certified dubbing stage, DCI-compliant cinema projector colour grading, true HDR monitoring and mastering services all in a one-stop shop. Started "by filmmakers, for filmmakers", MCL strives to "do it right" for both their clients, and the industry at large.