Boo Junfeng has done it again.
Following his debut feature film "Sandcastle" which made its mark in Cannes International Critics' Week back in 2010, the local filmmaking wunderkind's latest endeavour "Apprentice" has found its way back to the French film festival, having premiered on 16 May to much acclaim.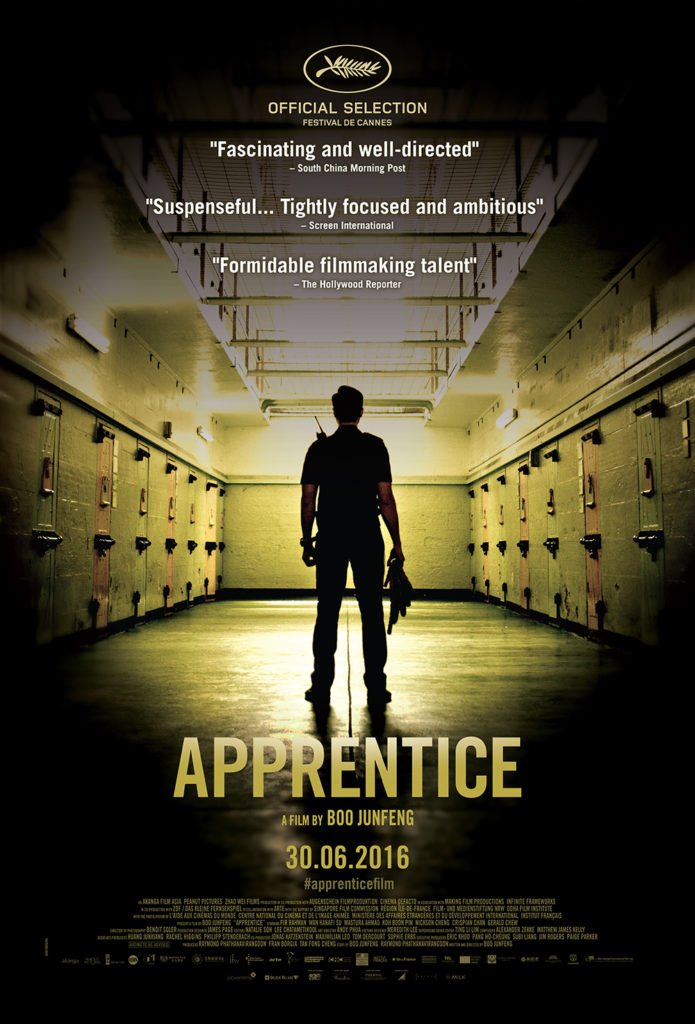 The film explores Singapore's harsh death penalty laws through the complex relationship between two men working in a prison — a young correctional officer and its retiring chief executioner — riddled with hidden agendas, conflicting motivations and a haunted past, all while raising hard questions about morality and mortality surrounding the noose.
Not your usual capital punishment film, "Apprentice" spends a considerable amount of effort trying to reconcile the points of view from both the world of the executioners and the families of the executed. It offers a grave but intimate, and somewhat perverse, look into death row and the people it leaves behind.

The Singaporean film — which has been been described by critics as "thematically complex" and "ambitious " — brings together filmmaking talents across the globe, including British-trained Director of Photography Benoit Soler and French composer Alexander Zekke, to name a few.
In fact, our very own Tingli Lim was responsible for providing the film's soundtrack; one of the projects she worked on in the UK before joining Mocha Chai Laboratories as our Director of Sound.
In the following interview, we chat with Tingli on her role as the film's Supervising Sound Editor, as well as her creative process, inspirations and challenges that helped shape the film sonically.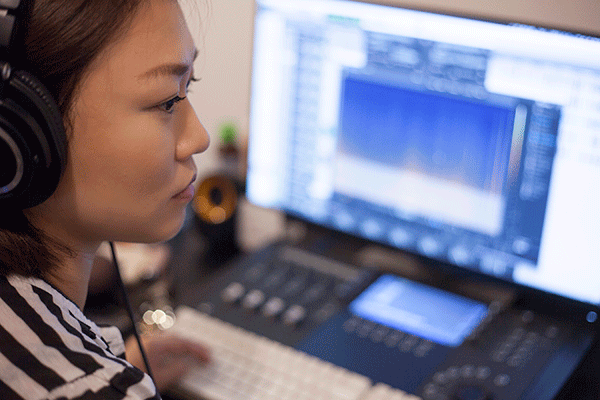 Hi Tingli! Tell us bit more about your role and work process in the film.
I was the Supervising Sound Editor of "Apprentice". I discussed sound ideas and concepts with Junfeng and, together with the sound team, helped realise his vision for the film using sound. The entire audio post production took a year to complete due to recuts. The initial blueprints for the sound design were done a year before the project commenced using test shoot materials.

You've worked with Junfeng in the past, including his award-winning feature film Sandcastle which also premiered in Cannes in 2010. What were your expectations heading into this project?

I took on the job before reading the script as I've always loved working with Junfeng. He's such a diligent director and his attention to detail is incredible. When we first discussed the idea, I had a feeling it was going to be his boldest work to date. The subject matter was highly contentious but as always, he managed to handle it with such sensitivity both on and off screen.

The film was shot primarily in Singapore and Australia, edited in Singapore and Thailand and the composers and yourself were based in France and the UK. How did you overcome the challenges that stemmed from having to working together on different continents?
Technology has made it rather easy to work remotely from one another. As I was living in the UK at that time, I asked to be put in touch with the sound recordist, Justin Loh, so he could help record some of the more unique sounds on set. James Page, the production designer, had built the working gallows from scratch so Justin had to record the trapdoor, levers and anything that was unique to the film which would be hard to recreate.
When the first cut was locked, I was holidaying in Singapore so Junfeng and I spotted the film together with the editor, Natalie Soh, and discussed the sound ideas for the film. What resulted from the session was a set of clear time-coded notes that the sound editorial team, Maiken Hansen and myself, worked off. We also did some ADR (Automated Dialogue Replacement) and group loops with local talents before I headed back to the UK. What followed was a series of works in progress which I would send to Junfeng. He'd watch it and email me his time-coded notes. This way of working was very efficient and the time difference actually worked to our advantage as I'd end my work day as he starts his, so we pretty much woke up to new material or comments for each other. Needless to say, Skype and WhatsApp were our best friends.
The sound edit sessions were then passed onto the good hands of Warren Santiago, the re-recording mixer whom I've also previously worked with in "Sandcastle". He did the final mix in Thailand and the result is what you hear in the cinemas today.

Talk us through your creative process in developing the film's sound scape.
My sound design ideas usually stem from reacting to the visuals. Some people are great with visualising soundscapes without picture, but I'm not like that. Usually when I watch a first cut, I'll start hearing the film in my head, jot down my notes and then get to work. The first viewing is always the most crucial for me as I come in completely fresh and I can get a good sense of what is missing sonically from each scene or what's working well and needs to be retained.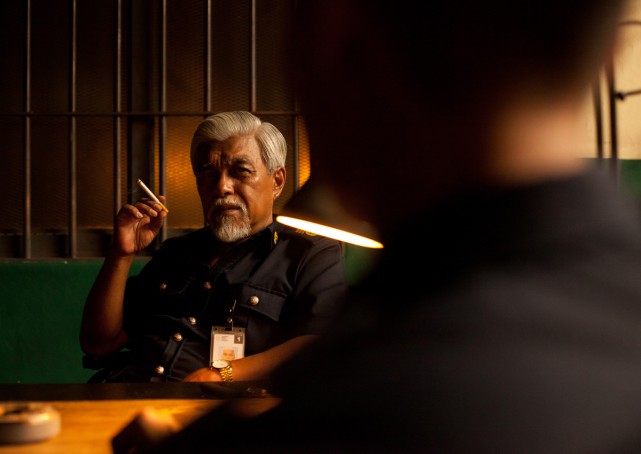 Conceptually, we wanted the film to be very psychological in nature as the prison is such a significant place for Aiman, who plays the young correctional officer, but it needed to be believable at the same time. The prison had to sound very high security so for most of the prison scenes, we introduced a security system that was filled with buzzes, beeps and hums. For example, whenever a gate is opened, it would keep buzzing until it's shut. We then contrasted that with the archaic nature of the gallows block, where only locks and keys were used and hence had to sound creaky, heavy and old.

Short of visiting an actual working prison, what sources of inspiration did you draw from in establishing the sound elements of a prison?
A lot of the inspiration behind the sound came from Junfeng sharing his experiences having been to the actual prisons during his research. For example, he made a comment where he said that the holding cells of the death row prisoners felt very much like a nursing home and was very peaceful. So sonically, that was the direction we went with. Short of the buzzes and gates, the holding cell scenes were filled with airy and breezy sounds, with the occasional rustling leaves in trees. This was completely different from the rest of the prison.

The gallows managed to provide some of the film's most haunting scenes in a setting that was otherwise visually muted, so there was an opportunity for sound to play a larger role in developing these scenes. In these instances, how did you use sound to create or amplify the atmosphere of the gallows?
The major scenes in the gallows consisted of long shots with very clever blocking shot by the Director of Photography, Benoit Soler. Hence, there was a need for the sound to move as well to keep it interesting.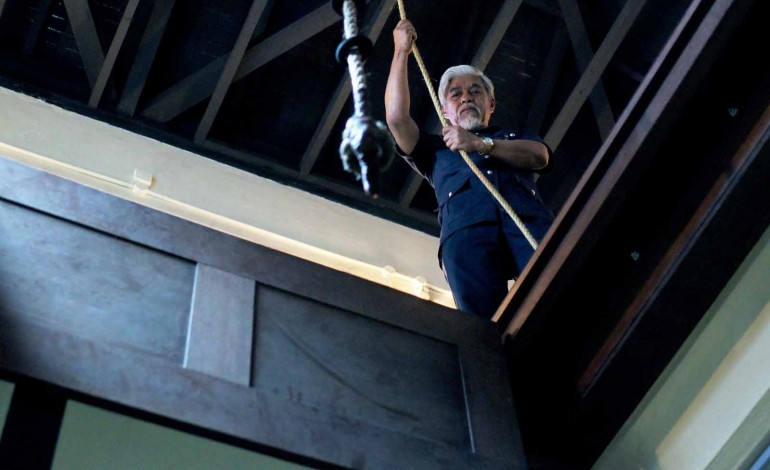 There was a ventilation fan by the window and we used that as a way of playing with the scene's tension sonically. We created and layered many versions of this fan – a natural sounding one, a bass-y one and fast and slow variations, including one that sounded very much like a slow helicopter blade. We then rode these layers up and down in the premix, using the emotional arch of the characters as our cues. When it was tense, we brought up more of the slow and ominous fans so it's like we're hearing it as they're experiencing and when everything headed back to normal, we hear the natural fan ventilation again. This, along with Matt Kelly's subjective music scores, changed the scenes considerably.
In order to do all of these effectively, we completely replaced the dialogue for the gallows scenes with ADR and recreated them from scratch so we had full control of all the elements.

What were some of the challenges you faced in the audio post production process?
As the prison scenes were shot across different locations (a museum, a set, a corridor and an office) we faced 2 main challenges – to make them sound like they are in the same vicinity and to add life and activity to the otherwise silent locations.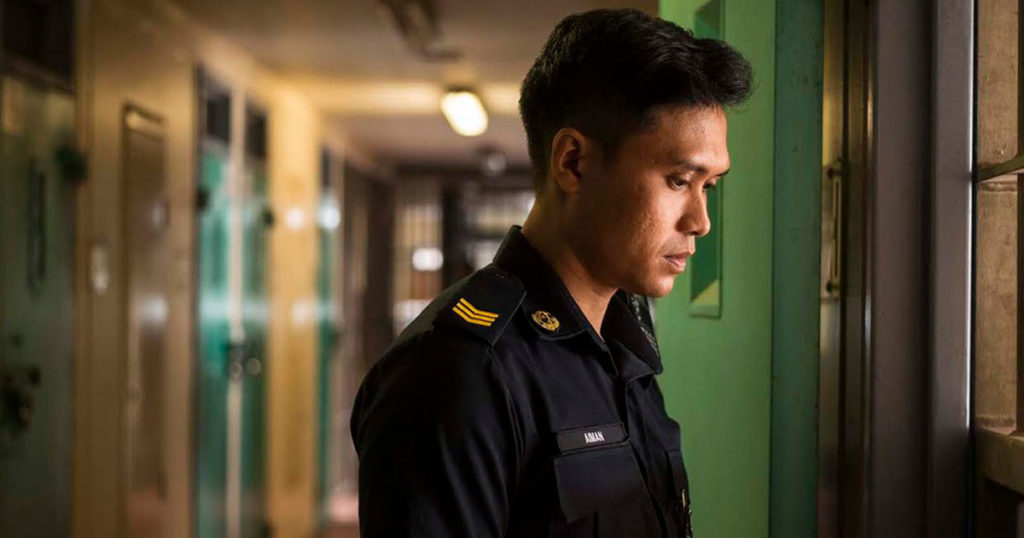 We did lots of group loops with different groups of people in the recording studio and we'd give them roles and scenarios for them to play out. For example, one guy would play an officer shouting for "Master check" while two other guys would play the role of prisoners trying to wake a sleeping inmate. We then peppered these dialogues all around to give life to the location, and repeated this process for the office and canteen scenes.
The film also faced 2 recuts during audio post so there was the monumental task of reconforming the sound work to match the new cuts.

In your opinion, and without giving away too much, what is the most powerful scene in the film, and how did sound add to that?
I think the most powerful scene for sound has to be the opening. It starts on black as you hear the prison come to life. Interestingly, this was conceived at the very end of the post production process but has grown to be one of my favourite scenes now. I can't say more without giving away too much, so people just have to catch it themselves to find out more.

In no more than 10 words, why should people watch Apprentice?
It is a powerful film that will set you thinking.
---
"Apprentice" opens in Singapore on 30th June.
For more information, visit their Facebook page here.